Fatality Control Policy Guidelines
OGM/Policy-HSE-003 (001)
Oil & Gas Development Company Limited
Occupational Health, Safety, and Environment
---
Fatality Control Policy Guidelines
These policy guidelines apply to all sites, facilities, buildings and offices that are owned or operated by OGDCL. Where OGDCL has an equity stake but does not have operational responsibility, these guidelines must be made available to the operator, so comparable standards can be applied. Unless otherwise stated, Location ICs responsible for the controlled activities are accountable for the implementation of the performance requirements contained in these policy guidelines.
Policy Guideline 1
---
Vehicles & Surface Mobile Equipment
All OGDCL owned and contracted vehicles shall at the minimum have

Seat Belt for all occupants
No smoking stickers
Speed Limits for Dirt, Gravel, Two Way Roads and Highways
First aid kit
Emergency roadside triangles or beacons (three of either)
A fire extinguisher

Light vehicles must not have:

Seating that is side mounted.
Externally mounted fuel containers.

Mobile phones, whether hands free or not, must only be used by the driver of mobile equipment whilst it is stationary and in a safe location.
Passengers must not be carried in cargo hold of any vehicle.
No vehicle shall be allowed to enter or leave OGDCL sites, buildings and facilities without all occupants wearing seat belts and notice of the same shall be promptly displayed at all entrance and egress security check points.
Daily and monthly Inspection of all OGDCL owned/contracted vehicles shall be conducted/ documented.
All surface mobile equipment must be fixed with reversing alarm
Vehicles shall at the minimum be maintained as per manufacturer specifications.
A site level documented procedure must be in place to ensure competency of drivers.
A site-based Traffic Management Plan must be in place including, but not limited to the following:

Setting of appropriate speed limits for vehicle types, road surfaces and environmental conditions.
Segregation of pedestrians, light vehicles and mobile equipment where possible.
Systems to control movement of mobile equipment in areas accessible to pedestrians, into and out of workshops, and for controls on pedestrian and light vehicle movement around mobile equipment.
Procedures for light vehicles entering hazardous or restricted areas.
The minimum safe distance to be maintained between light vehicles and mobile equipment.
Installation and maintenance of road traffic control signs as appropriate to the work site.
Parking procedures e.g. safe parking distances/ locations and required barriers from heavy mobile equipment and pedestrians.
Policy Guideline 2
---
Explosives
An up-to-date inventory of the quantities and types of explosives must be maintained on site. Furthermore, the location of explosive storage areas must be agreed before any explosives are brought onto site.
All explosive operations must be conducted under a Hot Work Permit.
All personnel involved in explosives operation shall be certified for explosive handling by third party.
Explosive devices must not be armed if a thunder/ electrical storm is expected imminently at the site.
Explosives transportation must comply to following rules:

Must not be conducted in any vehicle that is carrying passengers.
All transport containers and boxes must display proper warning labels.
Must only be transported as packaged by the supplier or service contractor.
All Explosive and Detonator Carrying Vehicles containers and boxes shall display proper warning labels.
Must at all times be transported in accordance with the relevant service contractors approved procedures?

Explosive and Detonators must be stored separately and at a safe distance from campsite and community. Furthermore Explosive storage containers must be:

Designed and constructed specifically for the purpose of storing explosives.
Kept locked at all times, without the possibility of unauthorized access to keys.

Drilling operations must ensure following controls:

For wireline operations, the wireline cable must be rigged such that it does not contact any facility wiring.
For drilling rig operations, checks must be made and continuously verified to ensure that no voltage exists between the facility, casing or wellhead, wireline cable armor and the logging unit.
Prior to explosive operations the logging unit must be prepared by isolating electrical circuits and removing the electrical isolation / safety key.

Explosive storage containers must be:

Designed and constructed specifically for the purpose of storing explosives
Kept locked at all times, without the possibility of unauthorized access to keys.
No electrical wiring or, alternatively, explosion proof electrical (EXP) wiring.
Proper ventilation.
Proper external warning labels and markings attached.

Inside the containers, explosives must be separated by type, size etc. and stacked so that the oldest stock is used first.
Policy Guideline 3
---
Lifting Operations
All crane hooks must be fitted with a positive locking safety-catch, load cells, load moment indicators and external rated capacity limiters.
Cranes without a physical locking system that disables and isolates its free-fall capability must not be used.
The safe working load (SWL) or working load limit (WLL) must be clearly identified and marked on all cranes and relevant lifting equipment and must not be exceeded.
Drilling Rigs should be designed to eliminate the use of man-riding systems for access. Where the existing design of a drilling rig includes man-riding systems, they must be used solely for lifting and holding personnel.
Barricading, warning signs or other means of ensuring personnel protection must be in place during lifting operations.
The elimination of the need to work under suspended loads must be pursued. Location IC can allow working under suspended loads after formal risk assessment.
A formal written procedure for lifting equipment certification, inspection and maintenance must be documented and implemented.
Daily visual inspections of wire ropes, sheaves, hoses and general condition must be conducted/documented by a competent person.
All lifting equipment must be certified by competent third party Inspector at least annually.
Suitably qualified, certified and competent person(s) must be involved in the planning, supervision and implementation of the lifting operations.
The lifting of personnel with cranes must only be carried out in exceptional circumstances, after an appropriate risk assessment and must only use approved workbaskets
An approved Examiner must assess the competency of the competent person who performs inspection of lifting and handling equipment.
A Lifting Equipment Register must be maintained and include:

Equipment unique identification numbers.
Documented evidence of all inspections.
Modifications and Tests.

A procedure must be in place to address:

Multiple crane lifting operations.
The danger to lifting operations when adverse weather conditions are present or imminent e.g. electrical storm, high winds and sea state.
Personnel safety when cranes and lifting equipment are operating in the proximity of live electrical conductors and hydrocarbon processes.
Policy Guideline 4
---
The basis of design of a facility or process, permanent or temporary, which transports, produces, stores, uses or disposes of hydrocarbon must be reviewed at least every five years utilizing a process risk assessment tool such as HazOp (Hazards Operability).
As-built design drawings (e.g. process and instrumentation diagrams, process flow diagrams, layout drawings, isometrics, etc.) must be updated as a result of these reviews.
All facilities which have a recognized risk from hazardous substances must provide an emergency response plan which includes:

Means of escape in an emergency situation.
Emergency response teams appropriate to the risk.
Appropriate provision of safe refuge and assembly areas for people.
Emergency response equipment for spillage containment, fires, explosions, burns, etc.

Labeling must be in place on all storage vessels, containers and tanks, as per appropriate international standards. As a minimum, this labeling must clearly identify the carried or stored material.
Piping containing hydrocarbons must be marked such that the contents and direction of flow of the piping can be identified.
Where temporary process lines are required within production/plant process areas, these should be hard piped.
Automatic process control systems must be in place in hydrocarbon processing facilities to eliminate the need for operator intervention and maintain operation within the safe operating envelope. Such systems must incorporate fail to safe systems in the event of emergencies. Where automatic control is not practicable, risk assessment must be used to identify and implement operational options that reduce HSE risk to ALARP.
Equipment must be designed and operated to fail in a safe condition during events of interruption to electric, hydraulic or pneumatic power supply.
Safe operating limits for plant and equipment handling hydrocarbons that have the potential for immediate or long-term harm, must be clearly defined, documented, up to date to reflect current plant arrangements and available to operations and maintenance personnel.
Policy Guideline 5
---
Confined Space Entry
All confined space entries must be preceded by Job Vulnerability/ Hazard Assessment, Permit to Work and a Toolbox Talk by Job Supervisor explaining the pertinent hazards.
All piping, equipment and spaces connected with or adjacent to the confined space must be isolated / locked-out.
Consideration must be given to the possibility that any normally sealed and unventilated confined space that has never contained any hazardous material and might otherwise be considered 'safe', may be oxygen-deficient as a result of internal rust or anode deterioration, or become oxygen deficient as a result of introducing inert gases or waste gases during the work.
Sites must identify all confined spaces and maintain a confined space register (updated annually). The register must Identify and suitably mark/label all potential confined spaces to prevent inadvertent or unauthorized access to those spaces by site personnel.
Adequate monitoring devices must be provided for any confined space likely to contain a hazardous atmosphere:
Oxygen content must be between the limits of 19.5% and 23.5%.
Lower Explosive Limit / Lower Flammable Limit (LEL/LFL) must be less than 10%, to prevent potentially explosive atmosphere.
Hydrogen Sulphide content must be less than 10ppm Carbon monoxide must be less than 35ppm.
Combustion engine driven, or nitrogen driven mobile tools and equipment must not be used in confined spaces.
A "standby" person must be in place at all times during confined space entry and must maintain records of all person entering.
An oxygen-deficient atmosphere must not be 'sweetened' by introducing oxygen, since this may of itself render the space hazardous (risk of spontaneous combustion or explosion).
Where gases are introduced into a confined space (e.g. for the purposes of welding) the gas cylinders must remain outside the space. The atmosphere inside the space must be continuously monitored, to confirm it remains safe at all times.
Rescue Plan must be prepared and approved by Location IC before Confined Space Entry should be permitted.
Policy Guideline 6
---
Working At Height
All work above 2 meters shall be categorized as work at height. Edge protection must be in place if a working at heights risk exists.
All working at height equipment must comply and be used in accordance with relevant approved design standards and manufacturers specifications. This includes a secure working area which includes:
Flooring securely fastened in place so it cannot be accidentally dislodged.
Mesh, railings or solid barriers to prevent a person falling.
Single person anchor points must be capable of withstanding 15kN (approximately 3,372lbf). Where it is not practical to install dedicated anchor points (i.e. ad hoc work), anchor points capable of withstanding 15kN must be identified through a risk assessment process and must be approved by a competent person prior to commencement of work.
When working within 2 metres of an opening where the provision of a secure working area is not practicable, personnel must use fall restraint equipment, such as a fixed lanyard and harness as a minimum, to prevent them from falling over the edge.
Fall restraint and fall arrest equipment must have lanyards and snap hooks with secondary locking mechanisms.
The use of body belts for fall arrest is prohibited.
Hand tools that are to be used for working at height must have a secondary securing mechanism such as a lanyard, which must be attached either to the workman or to a fixed point adjacent to the work site.
Personnel working in boom type elevating work platforms or work baskets must wear a safety harness and lanyard attached to an anchor point in the basket.
Where operators need to gain access to places at height on plant and equipment, access ways or dedicated fixed ladders should be provided.
Work must never be performed while standing on either the rungs or top of any type of portable Ladder.
Portable ladders must not be used:

Unless the provision of a secure working area is not practicable.
For work above 2 meters unless a formal risk assessment has been conducted and suitable controls that mitigate that are signed off by the senior workforce member.
Under any circumstances for work above 9 meters.
Tools must be carried aloft and returned to ground level using a tool belt or other effective means of preventing them from falling.
All personnel expected to work at height must be trained in proper use of fall arrest system.
Policy Guideline 7
---
Presence of Hydrogen Sulphide
Systems and piping that contain H2S must be suitably marked for identification purposes.
Operations conducted in areas where there is a known potential for H2S to be present must have the following minimum emergency contingency equipment:

A sufficient number of 30 minute Self Contained Breathing Apparatus (SCBA) sets available to all emergency/rescue teams
Personal Breathing Air (BA) escape packs [15-minute escape packs].
Sufficient spare SCBA sets and/or bottles must be available

A dedicated Emergency Shutdown (ESD) system must be installed for all hydrocarbon processing plants, to activate automatically to shut in the plant (and subsurface if determined to be necessary) on confirmation of an H2S alarm.
All facilities with H2S risk must develop and implement an H2S exposure monitoring plan.
Fixed H2S detectors must be fitted in locations determined by assessment. Calibration of these detectors must be formalized within the site planned maintenance program.
Personal H2S detectors must be provided for all staff who work in areas where H2S could be present. Personal H2S detectors must be serviced and calibrated in accordance with manufacturer's recommendations.
Portable H2S detectors must be available for use on site and must be serviced and calibrated in accordance with manufacturer's recommendations.
An H2S alarm should be fitted to portable H2S detectors, to give both audible and visual alarms to crews working in all areas of the site and at least an audible alarm in any site accommodation. The H2S alarm must trigger at 10ppm H2S in air.
Where Airline Breathing Apparatus is required, it must comply with the following performance standards:

Airline Breathing Apparatus manifold locations must be determined by assessment of potential sources and locations of H2S.
Maximum allowed length of airlines on Airline Breathing Apparatus is 100 feet (31 meters).
All Airline Breathing Apparatus face mask assemblies must include 5-min escape provision.
Two BA compressors should be installed at opposite ends of facility, giving regard to prevailing winds; one should be electrically powered and a second diesel-powered.

Where operations are to be conducted under H2S conditions, personnel must be clean-shaven to allow for proper mask fit.
All facilities with more than 35 ppm H2S in feed gas must comply following:

All personnel at sites with the potential for exposure to H2S must receive H2S training through an approved training organization/ certified trainer.
All contractor and third party employees must undergo 4 hour H2S induction training at the plant before commencement of work.
Policy Guideline 8
---
Isolation
Isolation must provide positive protection and be achieved by the use of locking devices or the establishment of a physical barrier or separation. In addition, wherever Isolation is conducted, a unique Tag must be prominently displayed at the Isolation Point.
Locking devices must:

Be uniquely keyed.
Not be combination locks.
Not have an unauthorized second-party master override key.
Be kept under the exclusive control of the site permit authorities and those individuals forming part of the formal isolation process.
Not be transferred to another person for lock removal.

All designated isolation points fitted must be tagged. The isolation tagging system must ensure that:

Isolation points are positively identified, including the name of the person locking out.
The reason for the isolation is clearly identified, including relevant unique permit to work and isolation identification numbers).
Isolation tags are highly visible to prevent inadvertent operation.

Documented test procedures must be provided to verify isolation integrity including, but not limited to the following principles:

Identification of all energy sources or hazardous materials directly and indirectly associated with the work to be performed.
Confirmation of those systems requiring isolation.
Isolation of the confirmed energy or hazardous material sources.
Application of lock/ tag.
Application of isolation tag.
Trying/ testing of all systems and non-redundant isolations when reasonably or feasibly possible (to verify the integrity of the isolation and

A procedure must be in place to mitigate hazards in special cases where any one of the following is "not" achievable/ feasible:

A zero energy state,
A test/ try of isolation, or
Use of a locking device.
Policy Guideline 9
---
Dropped Object
An inspection of the facility must be conducted to identify all objects that have the potential to drop. A Drop Object Register should be developed and Periodic Inspection of all items on the Register must be conducted.
All high-level workspaces must be inspected periodically to ensure that no loose or redundant equipment or material is present at any elevated location.
All permanently installed equipment suspended more than 2 meters (6 feet) above ground must be reviewed for applicability of primary and secondary securing mechanism. Where a secondary securing mechanism is deemed unnecessary or impractical, primary securing devices must have in-built secondary securing devices (e.g. nuts with split pin or securing wire).
Where safety wires are used as a secondary securing mechanism for an object that may become detached, they must be as short as reasonably possible. This is to prevent high kinetic energy build-up after failure of the primary attachment.
Hand tools that are to be used for working at height must have a secondary securing mechanism such as a lanyard, which must be attached either to the workman or to a fixed point adjacent to the work site.
Tools must be carried aloft and returned to ground level using a tool belt or other effective means of preventing them from falling.
Policy Guideline 10
---
Equipment Safeguarding
Equipment Safe Guards must be installed on all relevant equipment as per applicable International Code of Practice or manufacturer recommendation.
A documented risk assessment of the facility must be conducted to identify where safeguarding and interlocks are required on plant and equipment. Furthermore, an Equipment Safe Guard Register should be developed and Periodic Inspection of all items on the Register must be conducted.
Fail-to-safe switches or devices must be installed on all manually operated rotating plant and equipment and power hand tools (e.g. saws, lathes, drill presses, etc.).
A risk-based process must be used to identify safeguarding hazards that require interlock systems as an additional control.
Guarding must not be modified or altered except through the application of a risk-based change management process.
Guards must only be removed for maintenance and repair after plant and equipment has been isolated, locked out and tested in line with Policy Guideline # 8.
Where the temporary removal of safeguards is necessary on operating plant and equipment, for the purposes of fault finding, testing and commissioning, a risk assessment must be conducted.
Guards must be replaced prior to plant and equipment being put back into operation.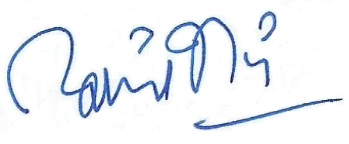 Managing Director