Geophysical Services
Quality Seismic Data Acquisition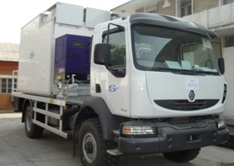 Five Seismic Crews are in operation with Vibroseis & Dynamite Energy Source.
2D/3D Seismic Data Acquisition Operations.
On site Quality Control and Processing up to Brute stack.
High Accuracy & Reliable Surveying with RTK GPS System.
Trimble TBC, Leica GEO.OFFICE & SKI-PRO Software for Post Processing of GPS Survey Data.
Refraction Survey and Up-hole Logging.
All Crews equipped with Modern Communications system.
Human Resource Base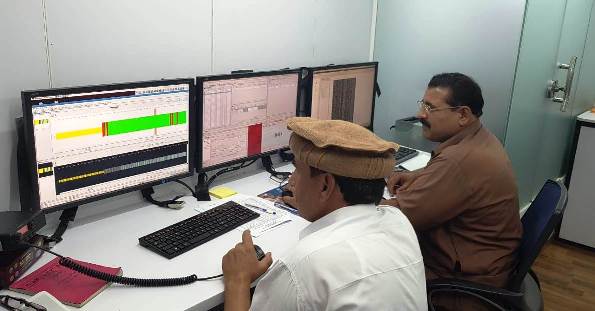 Data Acquisition Engineers.
Geophysicists.
Vibrator Technicians and Vibrator Operators.
Drilling Technicians and Drillers.
Shooting Technicians and Shooters.
Workshop Technicians and Mechanics.
Surveyors.
Communication Officers/Radio Operators.
HSEQ Officers and Doctors
Qualification
Data Acquisition Engineers are M.Sc. in Physics (Electronics) and B.E. Electronics / B.Sc Electrical Engrs.
Field Geophysicists are M.Sc in Geophysics
Experience
Professionals have 5 to 30 years experience.
Training
Seismic Data Acquisition Engineers, Geophysicists, Surveyors, Vibrator and Technical officers have local and foreign trainings.
Exposure
Experience of working as contractor with local and foreign oil companies.
Geophysical Equipment Capabilities & Services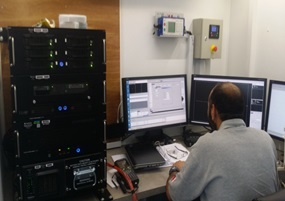 Seismic Data Acquisition System
2D/3D vibrosies and Dynamite Operations.
GMG software for survey designs, planning.
Array, Geo graphic and geologic modeling for 3D.
Vibrator's QC, GPS Data Recording.
Geophone Strings, Sensor SM-24 / SS-10PN /Sercel SG-10 & PS-10 ES.
Quality Control System ESQC-PRO and OMEGA-2/SCISSPACE O.S.
Geometrics NZ-XP-II LVL Recorders.
Energy Source Equipment

Vibrators
Three set of Vibrators, NOMAD-65 & NOMAD-65 NEO.
Each set contains 05 Vibrators.
Peak Force 62000Lbs
Vibrator control electronics VE432, VE464 (Neo) with Differential Global Position System.
On Line Quality Control System for Vibrators.
SGD-S/SHOT PROII Shooting System.
Seismic Drilling Rigs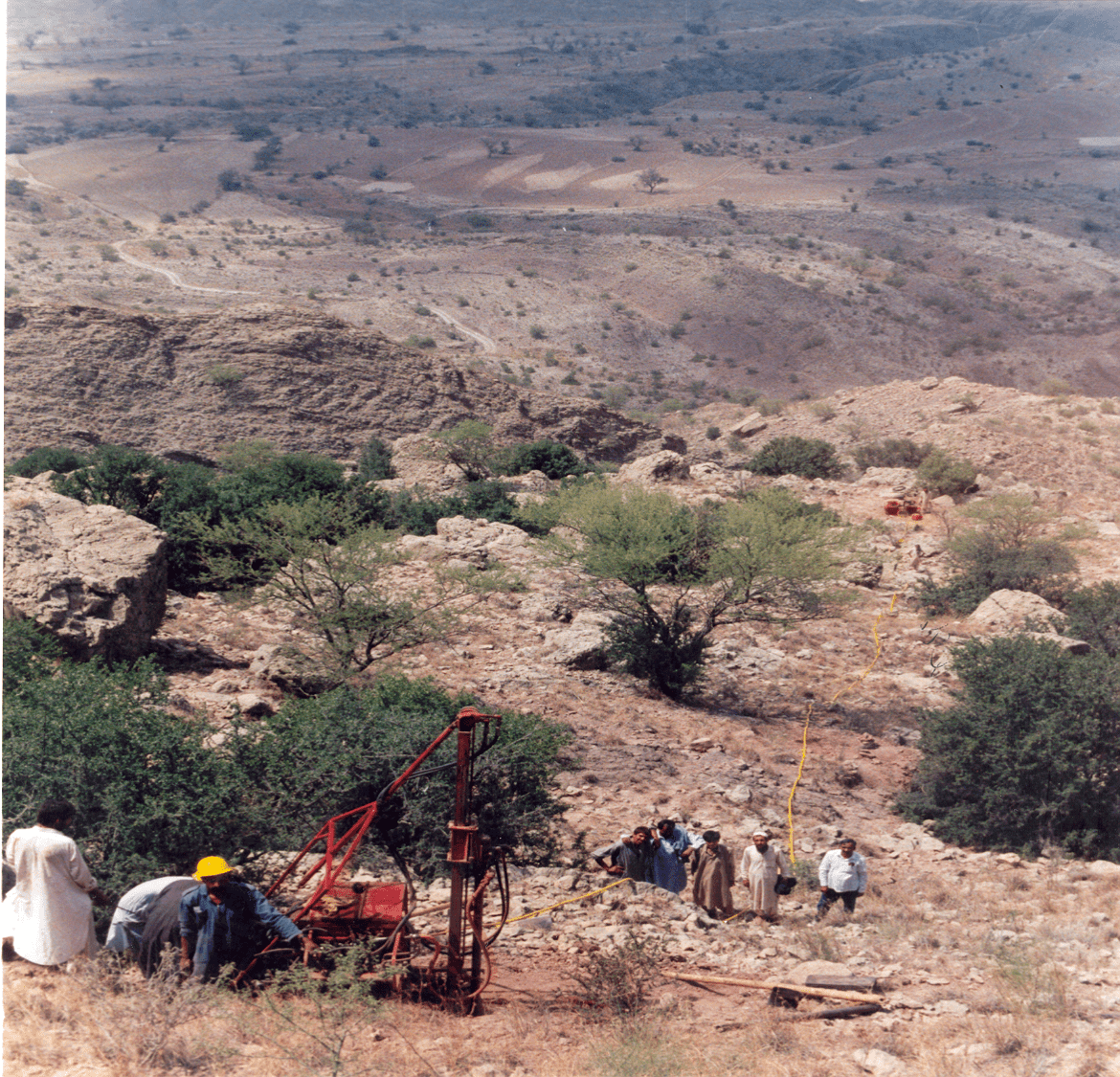 GEFCO SD-30 drilling Rigs Mud depth capacity 60M and with Air 50 M.
Seismic Rigs WTZ-50 F, Air drills depth capacity 50 M.
Seismic Rigs WT-350 100 Meter depth capacity with mud.
Seismic Rigs WT-50, Mud drilling depth capacity 50M.
Man Portable Rigs TSP-40 and HY-40 depth capacity 25- 30 M.
Hand Drill Flushing unit.
Logistic Equipment
Logistic Equipment include 4x4 IVECO & Renault Trucks, Tankers.
MOL Buggies and Double Cabin
Survey Equipment
Reference station and Rover, Trimble R-8, GNSS Triple frequency
Survey Software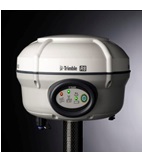 Trimble Business centre(TBC)
LGO- software
Past Experience/Achievements
Man portable and Heli-portable Seismic Operations.
Work experience in all types of topography/terrain with
Vibrators and Dynamite in 2D/3D modes.
Contract Jobs carried out by OGDCL since 1978.
More than 30 years experience of contract work.
Our Clients
Gulf Oil
Occidental Oil Company
Petro Canada
Albion Pakistan Inc.
OMV Pakistan
Hycarbex
Orient Petroleum Inc.
Pakistan Petroleum Limited
Mari Gas Company Limited
Pakistan Oil Fields Ltd.
Seismic Data Processing Centre
Team of highly skilled SDP professionals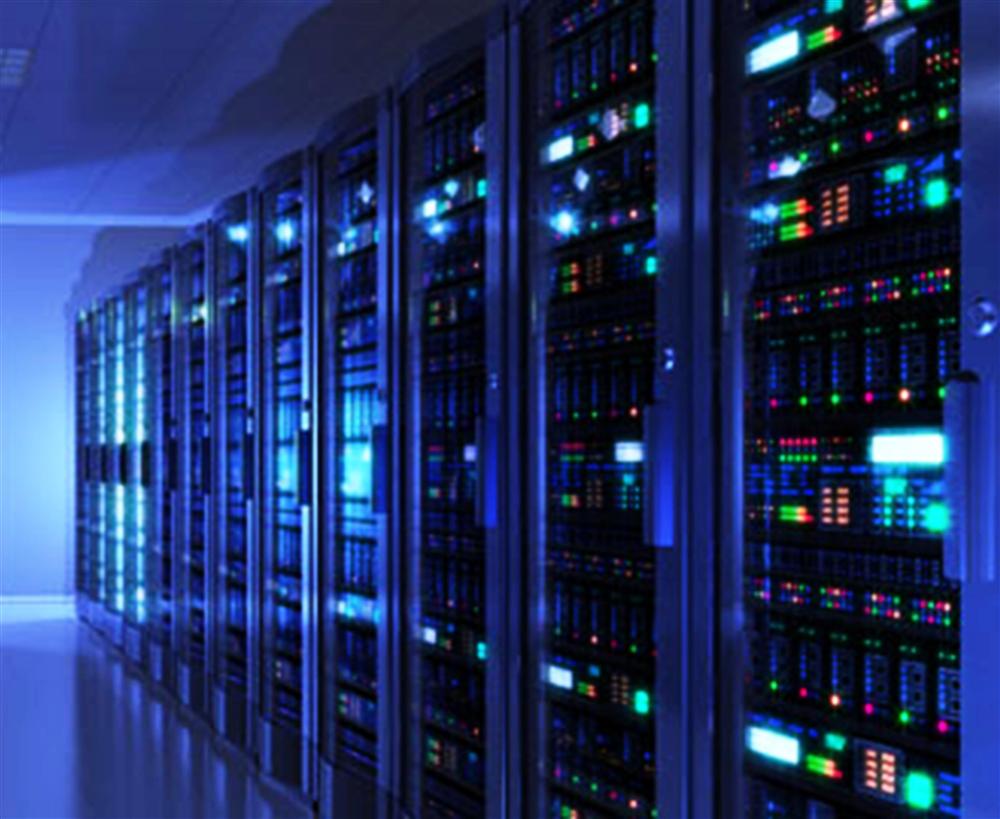 eam of 30 SDP Professional.
Upto 31 Years of SDP Experience
Foreign and locally Trained professionals.
Experience of processing Seismic Data for Complex Geological structure.
Achieved Excellent Results from Seismic Data Processing.
Handled a Number of OGDCL's & Joint Venture Assignments.
Our Mission Is
"To achieve goals of oil & gas exploration of OGDCL by meeting the targets of Seismic Data Processing in collaboration with Seismic Operations & Prospect Generation Departments through the best available, top of the line, industry standard systems & maintaining the excellence of professional knowledgebase for providing the outputs of highest quality from input data of 2-D & 3-D land and offshore Seismic Surveys."
Introduction of New Computer Technology through Keeping Pace with futuristic Technologies

Procured and installed State of the Art Seismic Data Processing (SDP) System in December 2012 Comprising of Latest Top of the Line Hardware & Basic to Advanced SDP Packages that can perform the Seismic Processing Operations for the 2D and 3D data.
SDP system comprises of: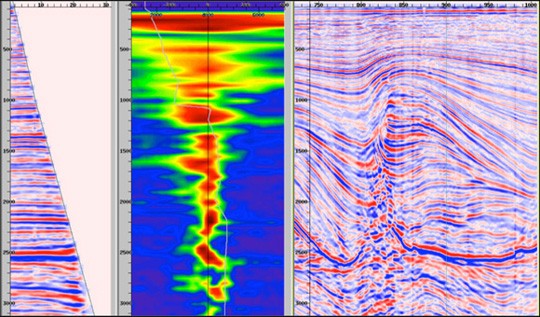 Blade Cluster Architecture: 56 compute nodes
3-D Data Processing: 3000 Km2 / Annum
Processing Activity 2-D: 12,000 Km / Annum
Complete Interactive Mode for Standard Processing
Capability to Handle Advanced and Special Processing up to 3D PSTM and 2D PSDM of Land and off-Shore Seismic Data.
Seismic Data Processing Services Offered by SDP Department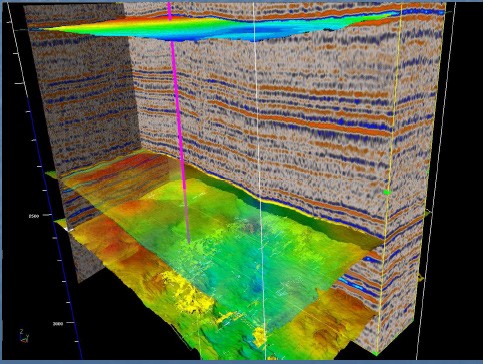 Through its Team of Highly Experienced Processing Professionals, The Department provides the Following Services for Land and Off-Shore Seismic Data Processing:
In-house 2-D/3-D Pre-stack Time Migration and 2D Depth imaging.
Geoscientific data retrieving, reformatting and copying on desired output media devices.
Seismic Data Processing performed during Last 5 Years
Sr. No.
Year
2-D processing L. Kms
3-D processing
Sq Kms
1.
2012-13
2304.81
- - - -
2.
2013-14
5250.56
- - - -
3.
2014-15
8473.51
1235.22
4.
2015-16
9000.00
2907.00
5.
2016-17
6455.00
5419.00
Total Processing
31483.88
9561.22
Data Management and Archival (DMA) system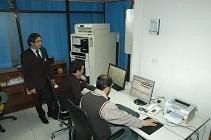 DMA system working in Seismic Data Processing Centre has the capability of Geophysical data retrieving, reformatting and re-mastering on desired output media devices including 3480, 3490, 3590, 3592, LTO3, LTO4, EXABYTE, SDLT600. The Data Management & Archival (DMA) System has successfully re-mastered 617 2D and 136 3D projects on high density media by incorporating 15500 input and 3500 output media since December 2010.